Bader Drive and Ventura Street
Back
1 / 5
2 / 5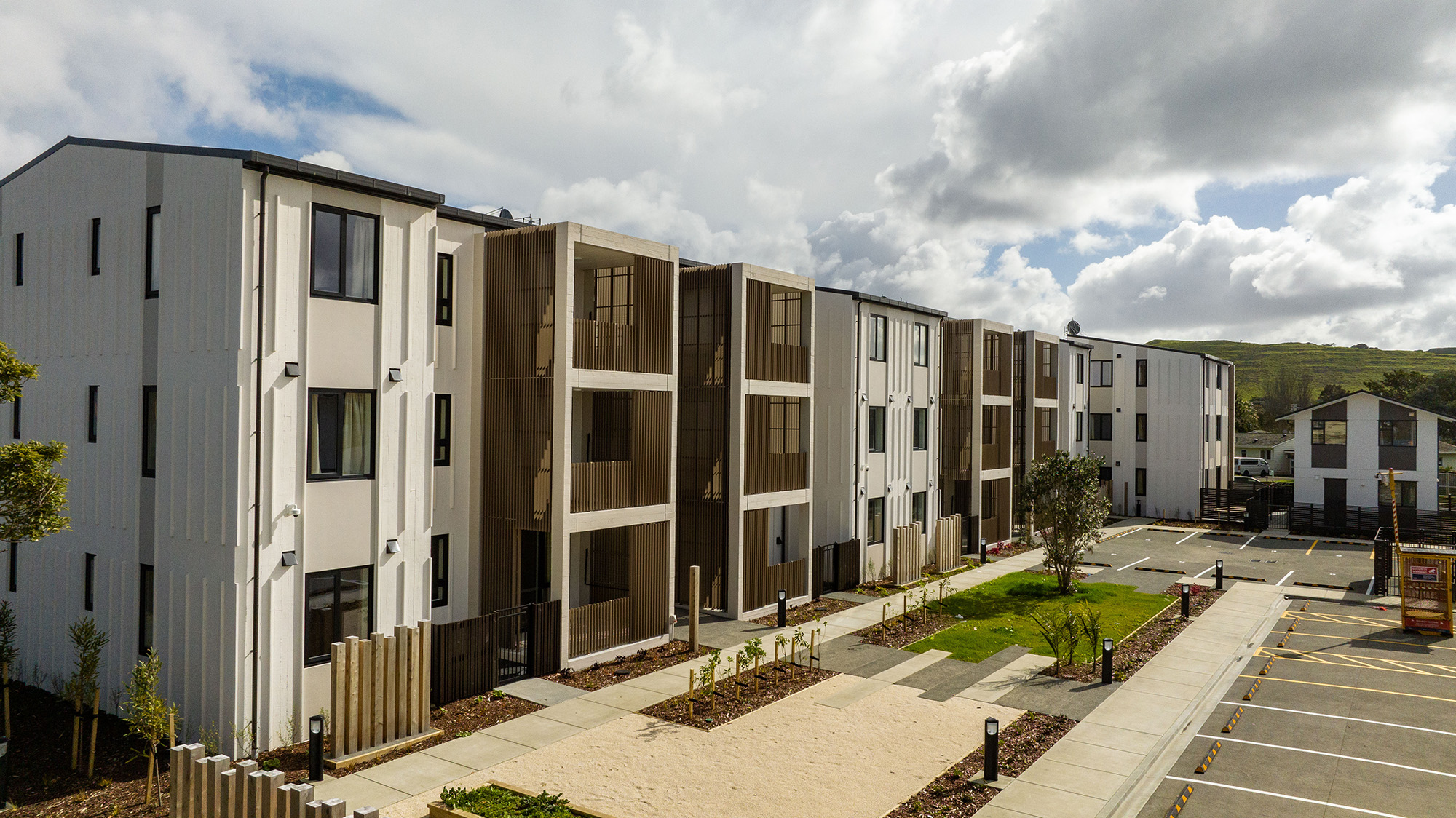 3 / 5
4 / 5
5 / 5
Location:

Bader Drive and Ventura Street, Mangere, Auckland, Auckland

Land area:

2,819 sqm

Type:

Walk-up apartments

Total new homes:

19

Rooms:

6 two-bedroom, 12 three-bedroom and 1 four-bedroom

Status:

Completed June 2023
Bader Ventura comprises 18 Passive House apartments and one 4-bedroom stand-alone home (not built to Passive House standard). Located in Mangere, Auckland the homes are part of the large-scale project Mangere Development bringing around 10,000 new homes to the area over the next 15-20 years.
Bader Ventura is the first Passive House development for Kāinga Ora and Australasia's first Passive House public houses funded by central government. It is the highest performing development Kāinga Ora has ever designed.
A win for both occupants and the environment, the homes have a reduced operational carbon footprint and will be heated and cooled for as little as $1 per day.
Bader Ventura is an exemplar of innovation and leadership in the sector and is a Beacon Project(external link) as selected by the Construction Sector Accord.
Key features
18 Passive house apartments (2 and 3 bedroom homes)
The homes regulate their own temperature through smart design and the use of high performing materials
8 Homestar rating
Heating and cooling costs of around $1 per day*
Reduced operational energy carbon by 35%*
Reduced space heating electricity by around 62%*
Higher performance windows with less than half the heat loss*
Delivering comfortable year-round temperatures between 20-25°C
Fresh, filtered indoor air – for year-round good quality
All 6 ground floor units built to full universal design standard
*compared to a standard 6 Homestar Kāinga Ora home
Tackling Climate Change
An innovation pilot, Bader Ventura aims to understand the benefits of Passive Housing and help Kāinga Ora build capability in low carbon construction.
Achieving Passive House performance is a major step forward in providing innovative homes that will help reduce the carbon footprint of our future public houses, while easing cost pressures on low income families and people. The development meets MBIE's Building for Climate Change 2035 proposed final thermal performance cap 12 years ahead of industry expectation.
Monitoring and Evaluation
Over the next 12 months, Kāinga Ora will measure the performance of these homes to see if the predicted benefits are realised. This means measuring indoor air temperature and humidity, air quality, hot water and electricity usage.
This information is critical to informing future Kāinga Ora build standards, supporting the wellbeing of our customers and improving sector-wide knowledge and capacity.
We are committed to using our size and scale to influence improved performance across the wider sector, and will continue to share lessons learned and collaborate with the industry.
Project partners
This project has been a truly collaborative effort. Thank you to our project partners for their commitment and expertise: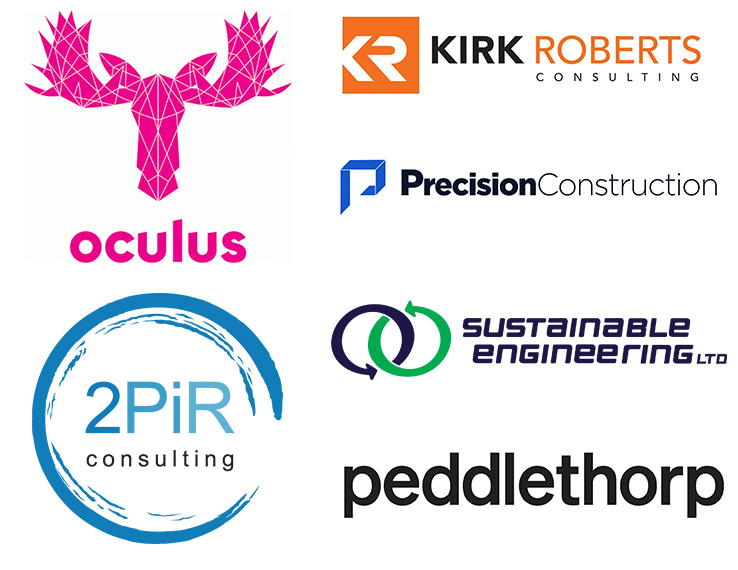 More information
Page updated: 8 November 2023