Our Te Mahi Ngātahi Maintenance Partners
Interested in working with us as a trade to maintain our homes?
We work in partnership with five Maintenance Partners to maintain our 66,500 Kāinga Ora homes across New Zealand. More than 180,000 New Zealanders live in our Kāinga Ora homes. Last financial year, we spent $521m on maintaining and improving our homes.
The geographical regions our Maintenance Partners service are shown on the colour map below.
If you are interested in exploring possible trade work opportunities with one of our Kāinga Ora Maintenance Partners in your region, you can contact them on:
Spencers
Phone: 0800 176 782
Spotless
Wellington Spotless phone: 04 587 0988
Auckland Spotless phone: 027 214 9679
Responsive Maintenance 2000 LTD
Phone: 0800 262 468
Switched On Housing
North Canterbury, Nelson, West Coast phone: 0800 004 694 or 03 372 9472
Manawatu phone: 06 357 4090
Hawkes Bay phone: 0800 004 123
Gisborne phone: 06 867 2085
DHMC LTD Project Management Company
Dunedin Housing phone 03 488 2701
For all maintenance queries, customers contact us on 0800 801 601, Monday to Friday 8am to 6pm and 24/7 for any urgent calls.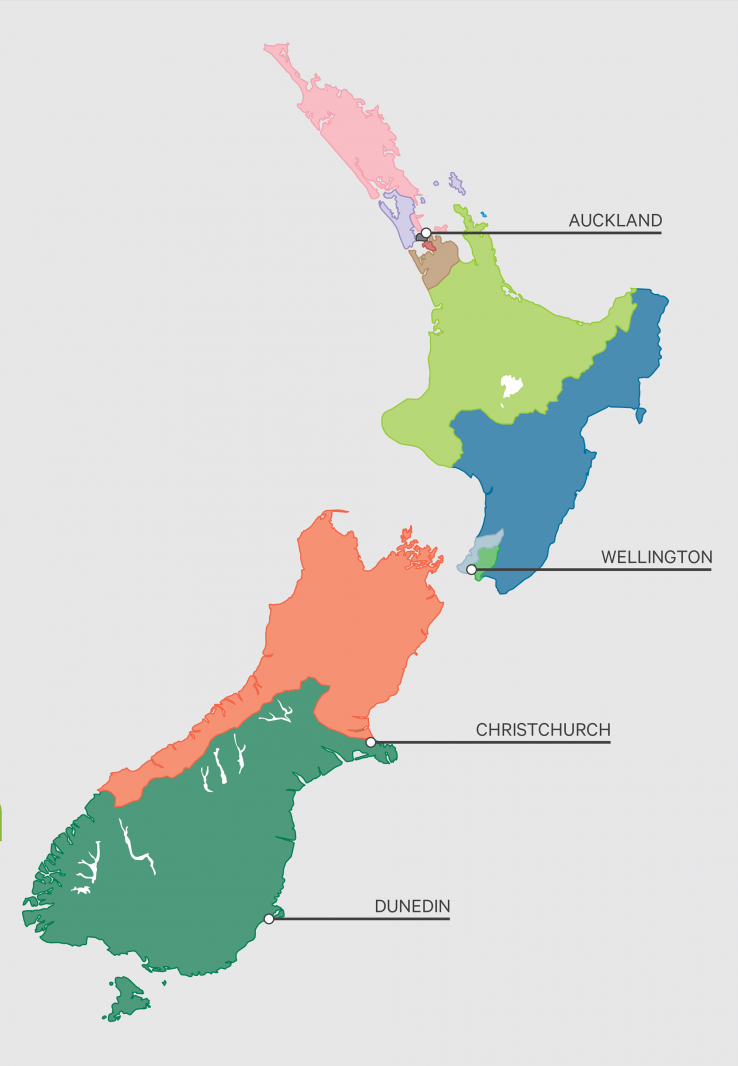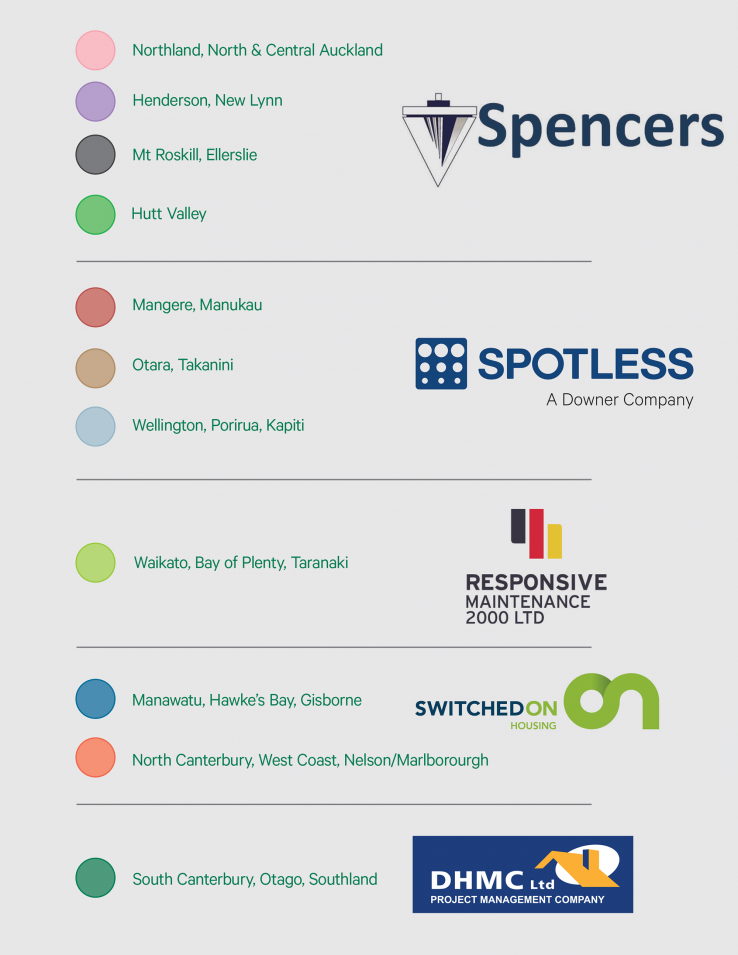 Page updated: 8 August 2022