Bader Ventura Passive House Pilot
Bader Ventura is the first Passive House pilot development for Kāinga Ora and the first in our Carbon Neutral Housing Programme. The development is also on track to become Australasia's first Passive House public houses funded by central government.
Bader Ventura, part of our large-scale project Mangere Development, will deliver 18, three-storey homes to Passive House standard in a win for both occupants and the environment.
The development is an exemplar of innovation and leadership in the sector and has been selected as a Beacon Project(external link) by the Construction Sector Accord.
The homes will have a reduced operational carbon footprint, and will be heated and cooled for as little as $1 per day – for our customers this means around an 85% reduction in heating costs.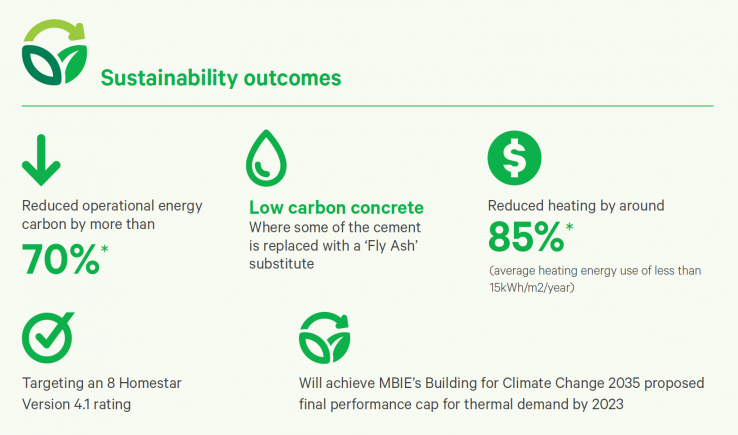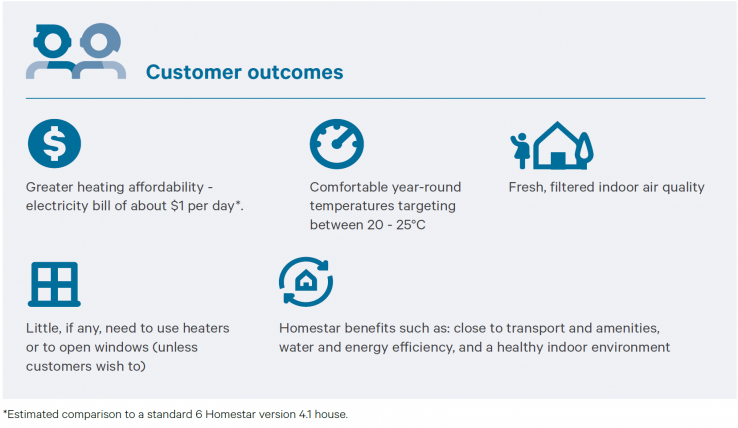 The development is a big step for Kāinga Ora towards meeting MBIE's Building for Climate Change 2035 proposed final thermal performance cap 12 years ahead of industry expectation. The project is a pilot development for Kāinga Ora with several other Passive House projects currently in design.
We will undertake continuous reporting of performance and learnings throughout construction and post occupancy, sharing findings with the wider industry.
We are committed to using our size and scale as the country's largest client of construction services to influence improved performance across the wider sector, and will continue to share and collaborate with the industry as our portfolio of Passive House projects grows.
Resources
Timeline
July 2021 – Passive House design endorsement received
November 2021 – Construction starts on site
June 2023 – Construction complete
View the construction timelapse video(external link)
Partners
Thank you to our project partners
Our project participants
Concretec - Pre-cast Concrete Supplier
BXG - Homestar Assessor
Enlightened Fire Solutions - Fire Engineers
Earcon Acoustics – Acoustic Engineers
Page updated: 2 September 2022