Kāinga Ora Graduate Programme
Are you a recent graduate or completing your degree in property, construction, build science, structural engineering, technology, planning or architecture?
If you're passionate about the housing sector, and interested in providing better housing options for all New Zealanders, then Kāinga Ora – Homes and Communities could be the right place for you to start your career.
The 18-month graduate development programme is designed to develop your capability in one of the three streams Construction and Innovation (C&I), Urban Planning and Design (UPD) or Technology. The programme offers a hands-on learning environment that gives you real life experience in worthwhile projects that impact better outcomes for New Zealanders, and will provide a solid foundation for a successful career with Kāinga Ora and beyond. From day one you will get involved in real mahi with meaningful deliverables and responsibilities. You'll work alongside industry leaders on iconic projects that help create a better Aotearoa.
Why Us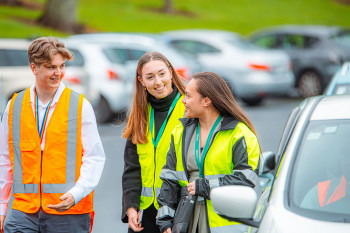 At Kāinga Ora – Homes and Communities, we're responsible for transforming housing choices, outcomes and the entire housing sector by creating homes and communities to allow all New Zealanders to thrive. Working for Kāinga Ora is an exciting chance to make a real and positive impact on New Zealanders' lives. With skills, planning and purposeful action, our people are creating the homes and neighbourhoods that will build Aotearoa's future.
With a new urban development focus, Kāinga Ora works in partnership to deliver quality urban developments that connect homes with jobs, transport, open spaces and the facilities for the communities' needs. This includes accelerating the availability of build-ready land, and building the right mix of new housing including public, affordable, open market, and first-home-buyer homes of different types, sizes and tenures.
We are passionate about transforming New Zealand for the better. That includes being a trusted partner for Māori and iwi, protecting and enabling their rights, interests and aspirations under the guidance of Te Tiriti o Waitangi.
Benefits of the programme
Supportive environment
Manaakitanga (the process of showing repect, generosity and care for others) is at the heart of our programme and every step of the way our graduates have support from a Job Coach, Mentor and Buddy.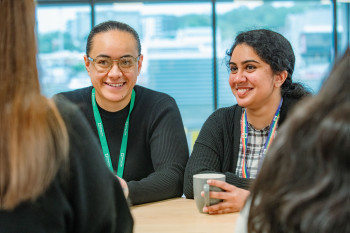 Continuous Learning
Structured learning programme designed to accelerate personal and professional growth.
Rotations
Cross team rotational programme. Graduates get involved in real mahi with meaningful deliverables and responsibilities that will improve the lives of New Zealanders.
Permanent Role
All Kāinga Ora Graduates begin as permanent employees and on successful completion of the programme will move into a permanent role which is relevant to the areas of the organisation they have worked in.
Application Criteria
If you can answer 'yes' to each of the following statements, you are eligible to apply to our graduate programme:
I am a New Zealand Citizen, New Zealand Permanent Resident or Resident
I hold a relevant Bachelor's Degree or will complete my Degree by the start of the Graduate Programme in February 2024. See the list of preferred degree types.

[PDF, 30 KB]

I am available to start the Graduate programme in February 2024.
I am able to base myself in Auckland for the duration of the 18-month Graduate Programme.
Apply now
Start your career with us in our Graduate Development Programme(external link).
Selection Process
There are 4 stages to our selection process. You will only progress to the next stage if you meet the eligibility criteria. Applications open 21 July and close 11.55pm 25 August 2023. The selection stages are:
Our teams participating in the Graduate Programme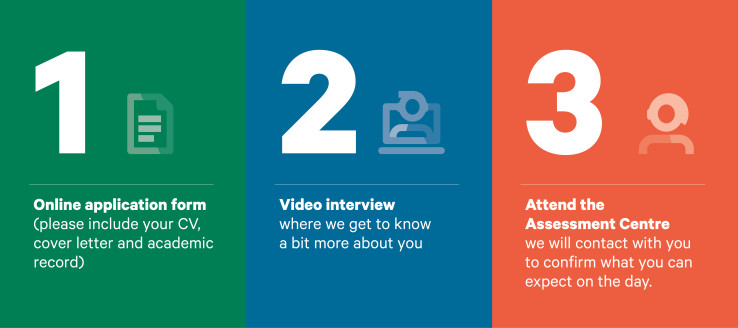 Using a learning model where the majority of the learning will come from on the job experience, find your fit from one of the following streams: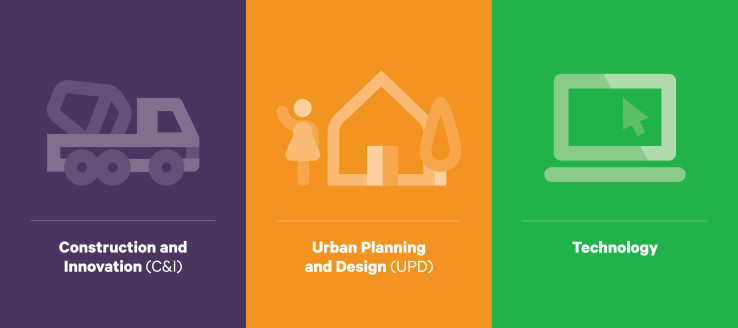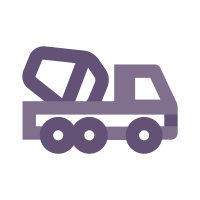 C&I supports Kāinga Ora to grow its public and supported housing portfolio through the design and development of high quality homes that meet the needs of the community now and in the future, and by driving innovation across the construction sector. The Construction and Innovation Group also advises on standards for quality homes, provides planning and logistical support in the rehousing of tenants affected by construction and provides construction pipeline scheduling and reporting. Some of the teams you may rotate through include:
Development Strategy
Identify development opportunities from existing land holdings and strategic acquisitions. Conduct investigation on development sites to model and determine high level, practical, best use schemes and feasibility. Consult with internal stakeholders on development options for sites. Manage the project brief and handover of the development opportunity to the Programme teams.
Development Management
Develop brief proposal, test and prove feasibility, present business case for approval and oversee development through to delivery. Develop and manage business cases for development opportunities. Source and manage consultants. Source contractors for the development with Procurement. Manage development budget, schedule and regulatory approvals. Report on development progress.
Project Management
Manage and report on programmes of construction. Manage physical works contractors. Manage construction budgets and schedules. Monitor and manage compliance.
The Urban Planning and Design group provide expertise in the urban design and planning space. Leading the management of Kāinga Ora large scale strategic partnerships, working closely with place-based groups, iwi, local and central government agencies and the private sector to facilitate urban development projects.
Technology looks after all enquiries and requests, supply and support of devices, security and infrastructure, communications and applications that are used on a day-to-day basis. We enable our business through executing our digital strategy to shape the housing and urban development ecosystem. Digital is about new ways of working and choices, enabled through a range of modern technologies (such as Azure, Microsoft, ServiceNow, SalesForce). We are using both existing (such as Oracle and cloud based products) and new digital capabilities to redefine our work practices and business services in an environment that is responsive and agile.
Meet some of our graduates
Check out the videos below and hear directly from some of our current and previous members of the graduate programme.
Page updated: 21 August 2023