Back
1 / 8
2 / 8
3 / 8
4 / 8
5 / 8
6 / 8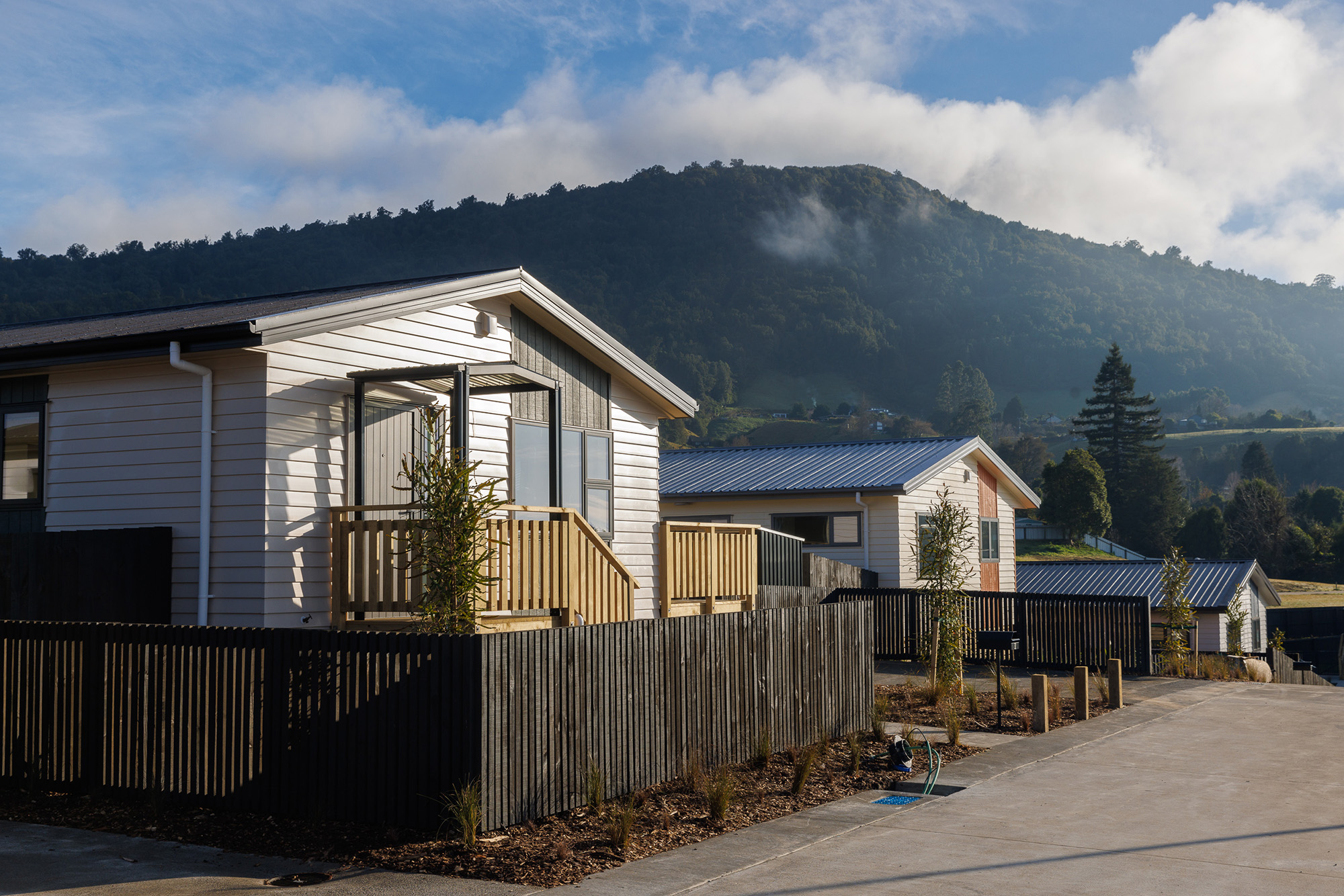 7 / 8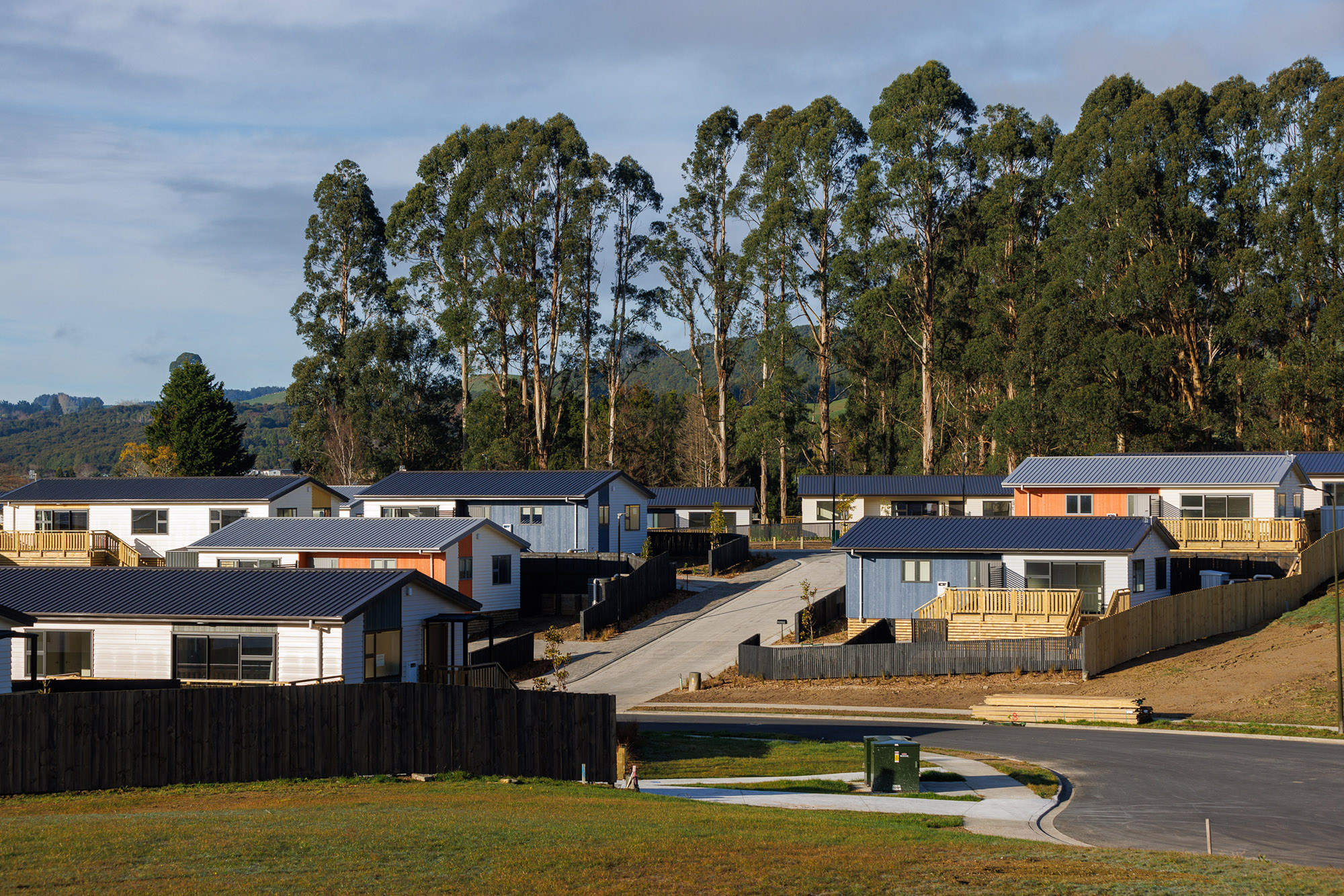 8 / 8
Location:

Quartz Avenue, Pukehangi, Rotorua, Bay Of Plenty

Land area:

4.6 hectare

Type:

Stand-alone

Total new homes:

42 for stage one

Rooms:

18 two-bedroom, 16 three-bedroom and 8 four-bedroom

Status:

42 homes completed July 2023
Community engagement and resources
Rotorua's largest public housing development has been completed, with 42 homes delivered in mid-2023 at the 4.6 hectare subdivision at 85 Quartz Avenue, Pukehangi. This includes five homes on the corner of Quartz Avenue and Homedale Street, where former Kāinga Ora sites have been redeveloped.
These single storey, two, three and four-bedroom homes will help meet the high demand for state housing in Rotorua, and provide whānau in need of housing with a place to call home.
These homes were built off-site and delivered to the site from late 2022 to early 2023. They were then connected to services, and had decks, porches, fencing and parking areas built.
Kāinga Ora will work with the community to develop the shared green space. An area of land near the entrance is stormwater reserve and will remain as an open and maintained grass area.
Other housing options are being explored for the remaining sites.
Resources
Page updated: 28 October 2022