Te Mauri Paihere ki Mangakootukutuku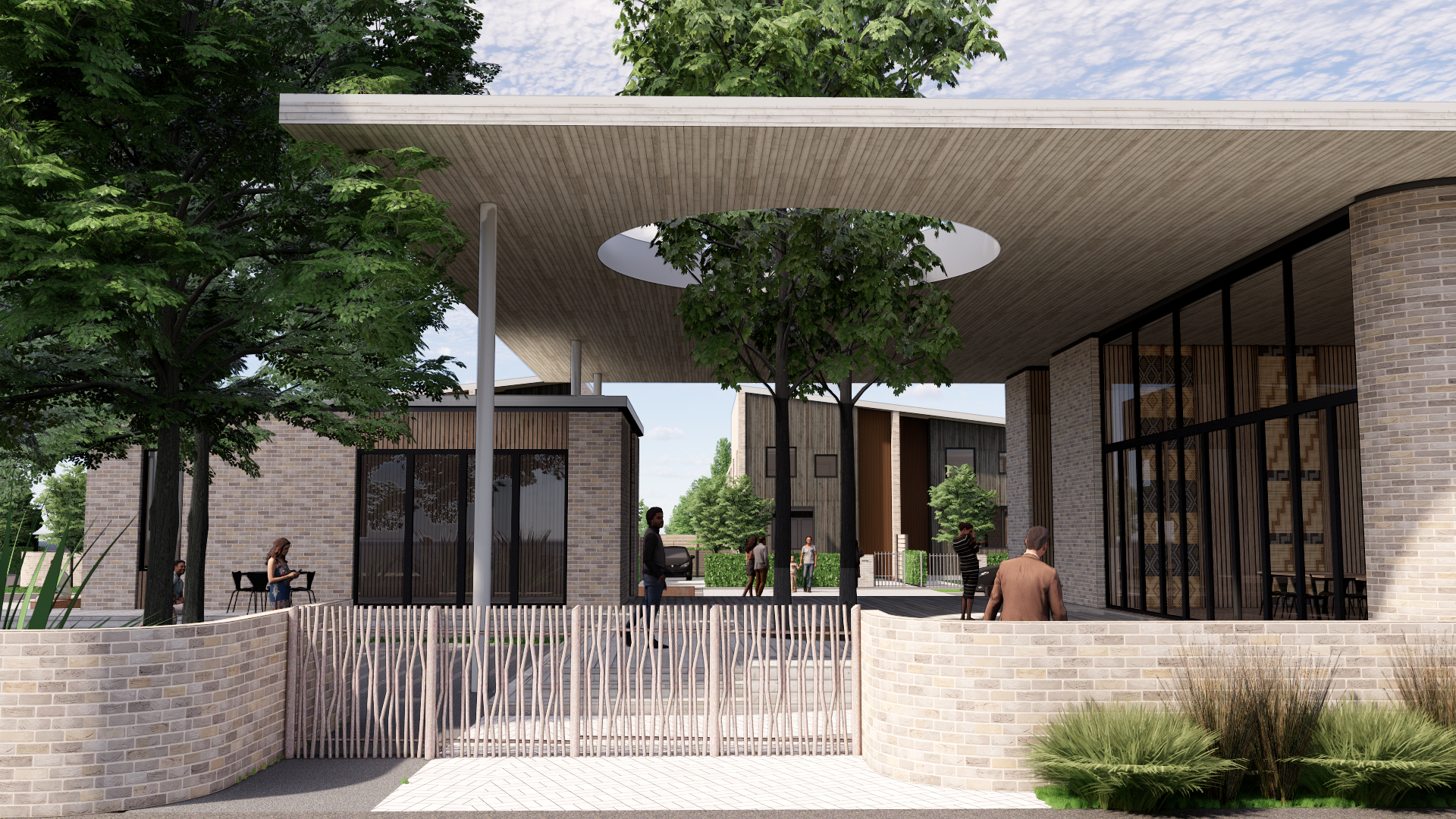 1 / 7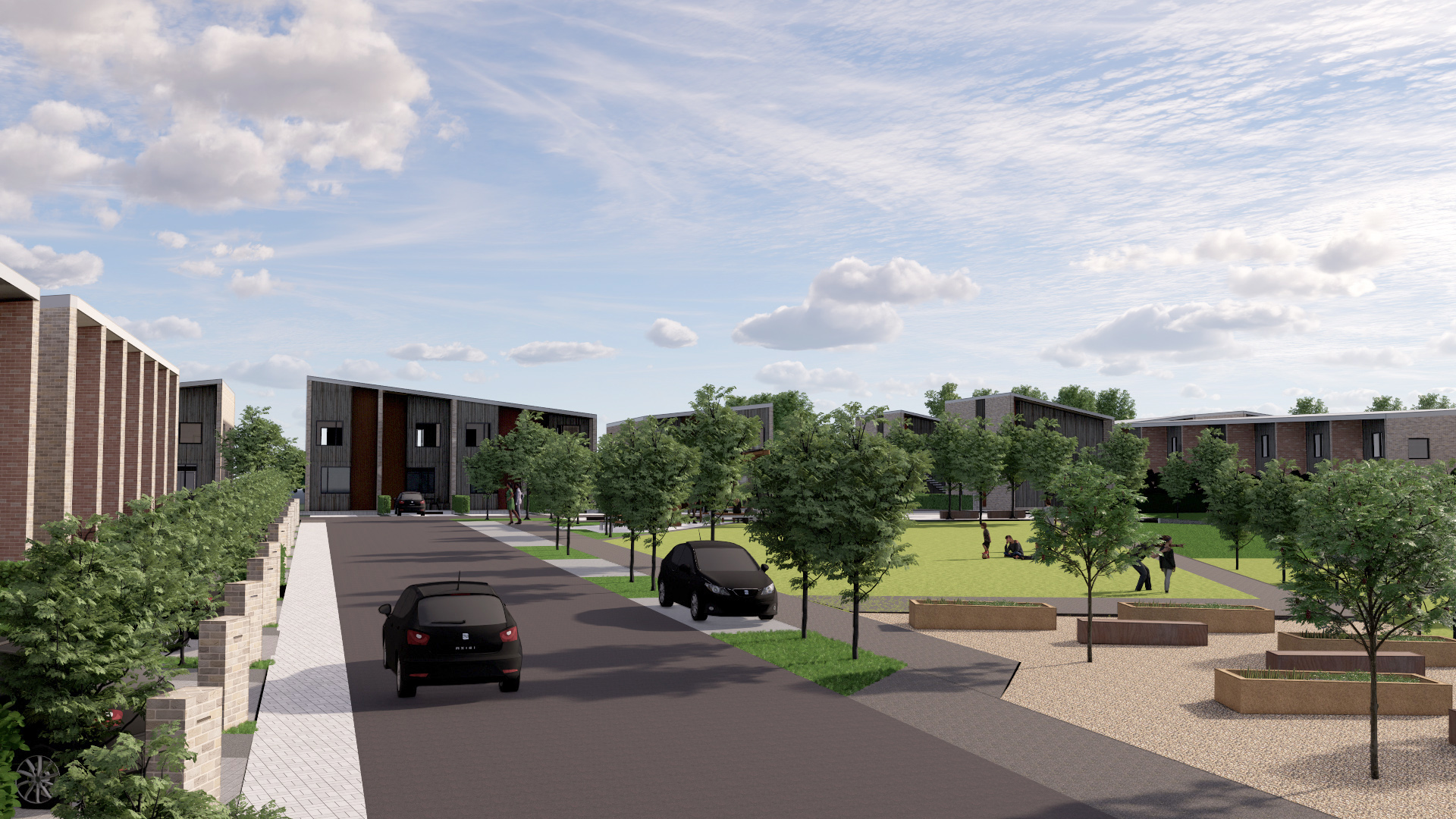 2 / 7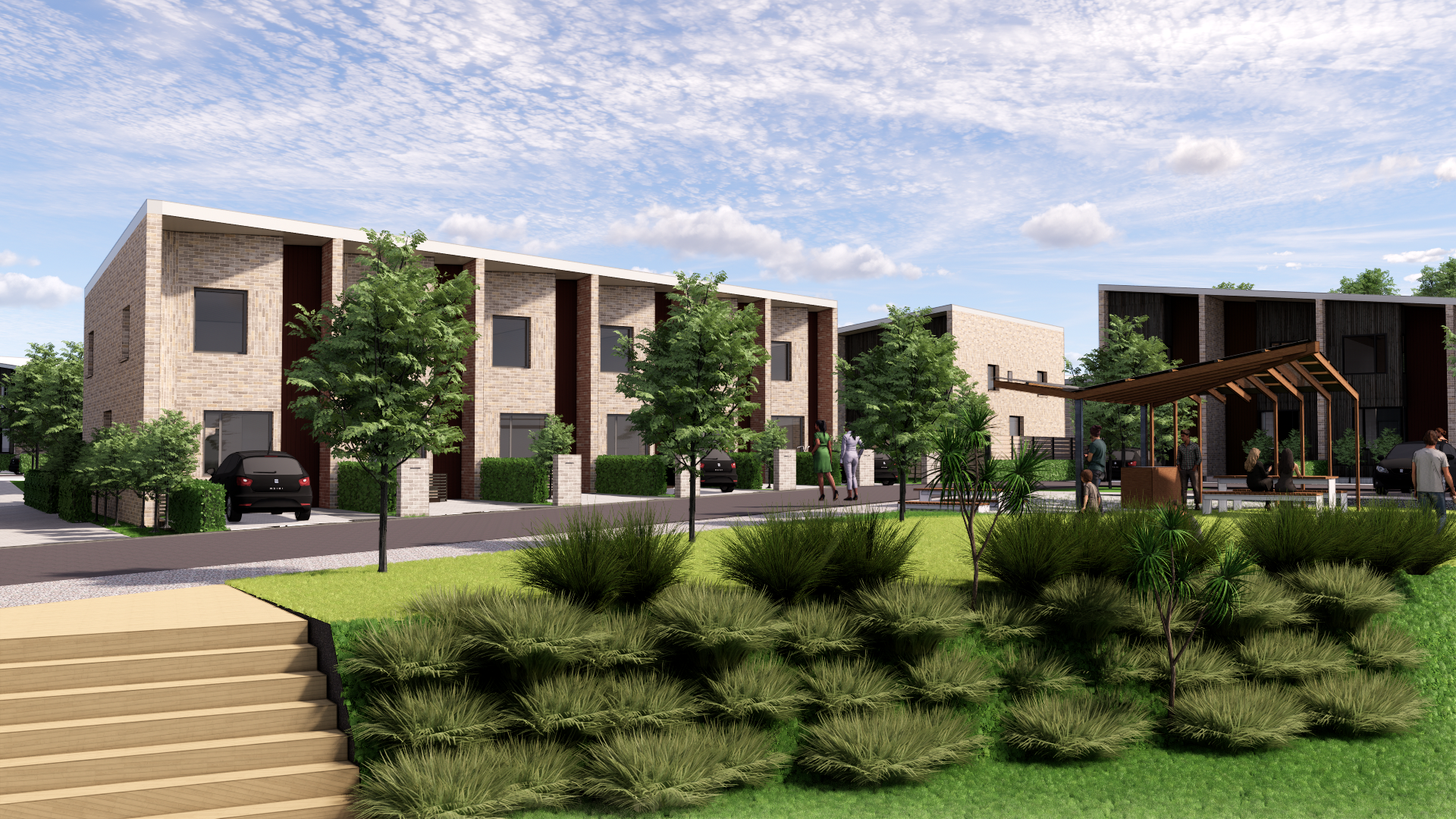 3 / 7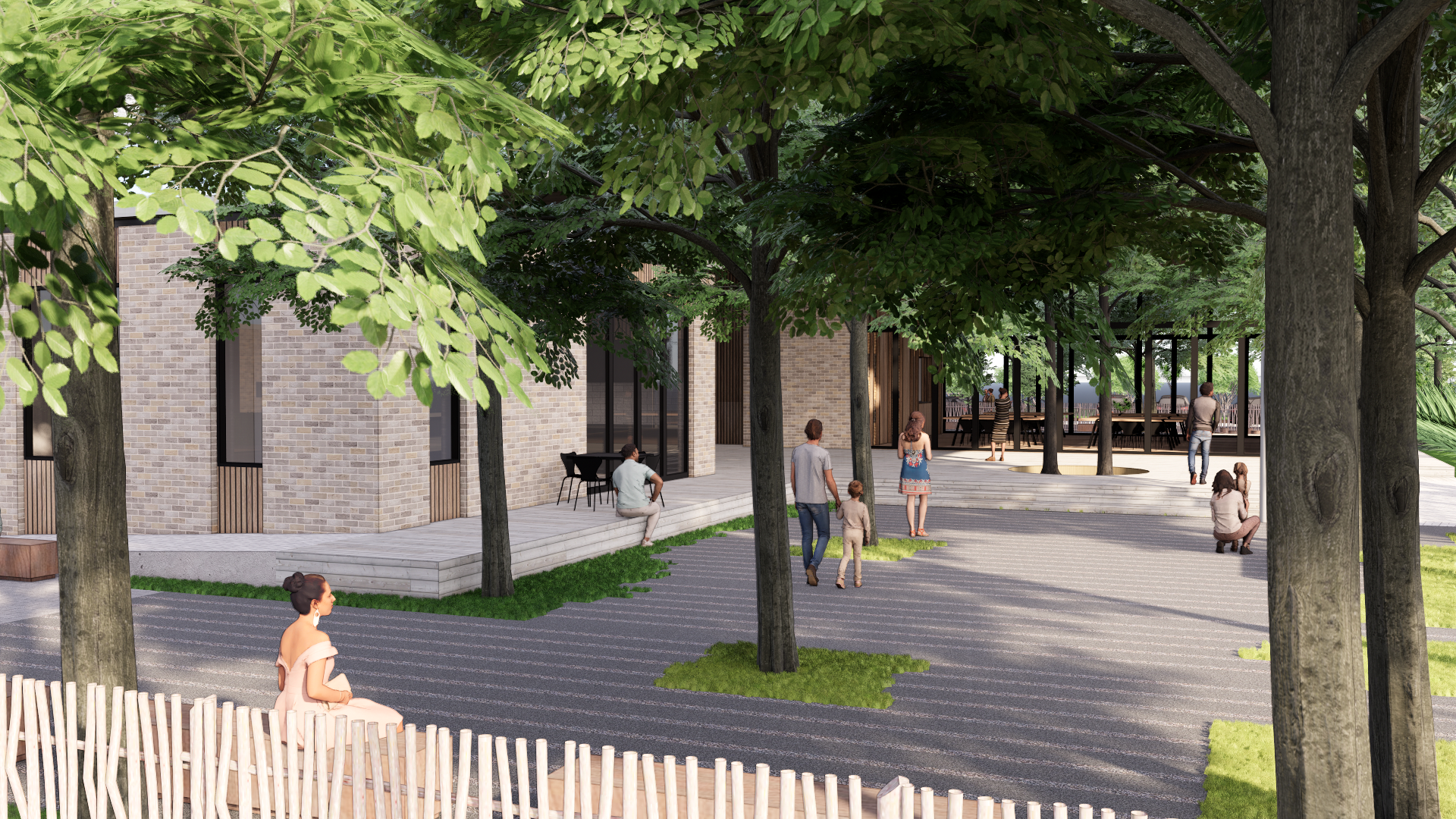 4 / 7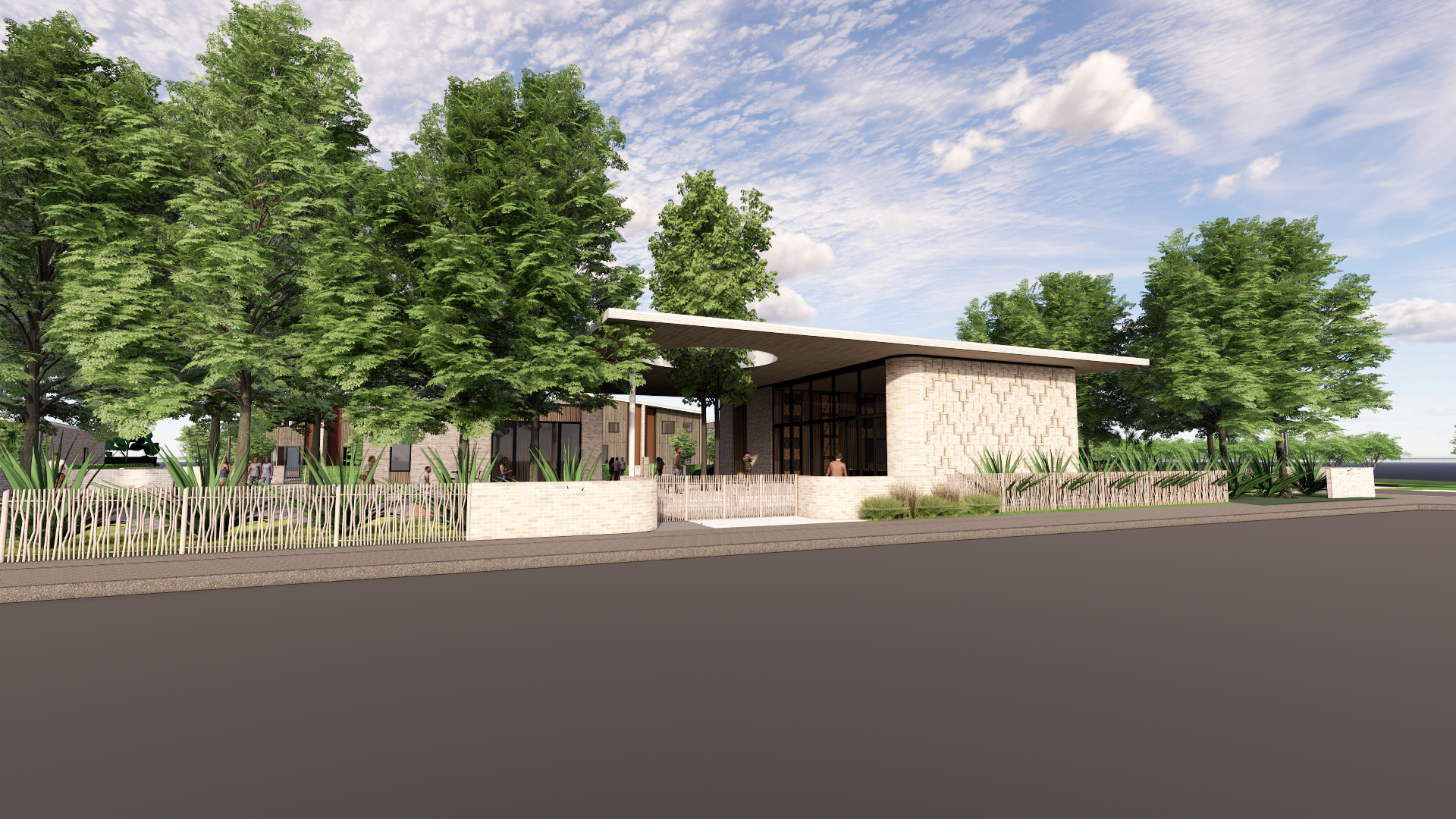 5 / 7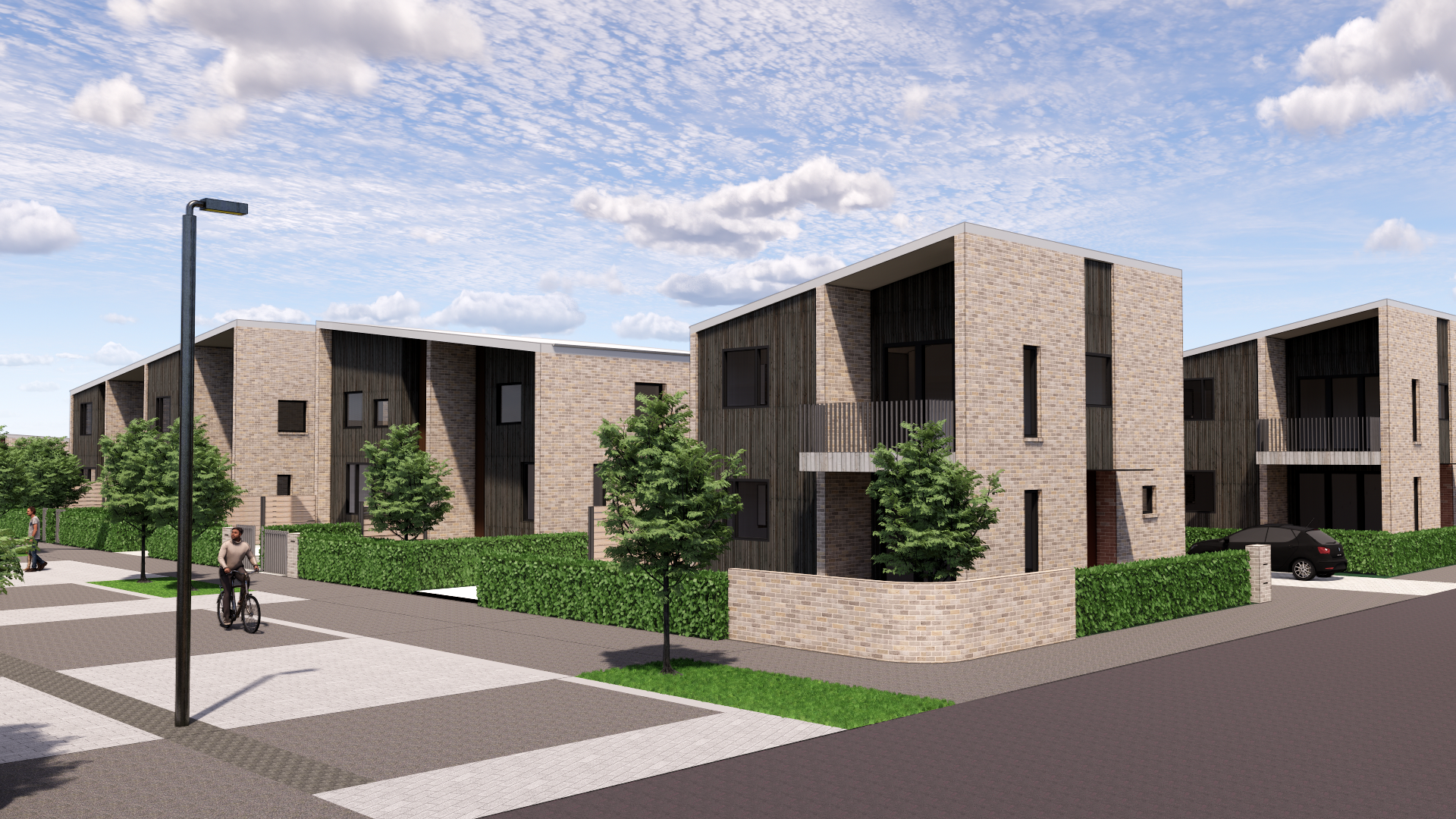 6 / 7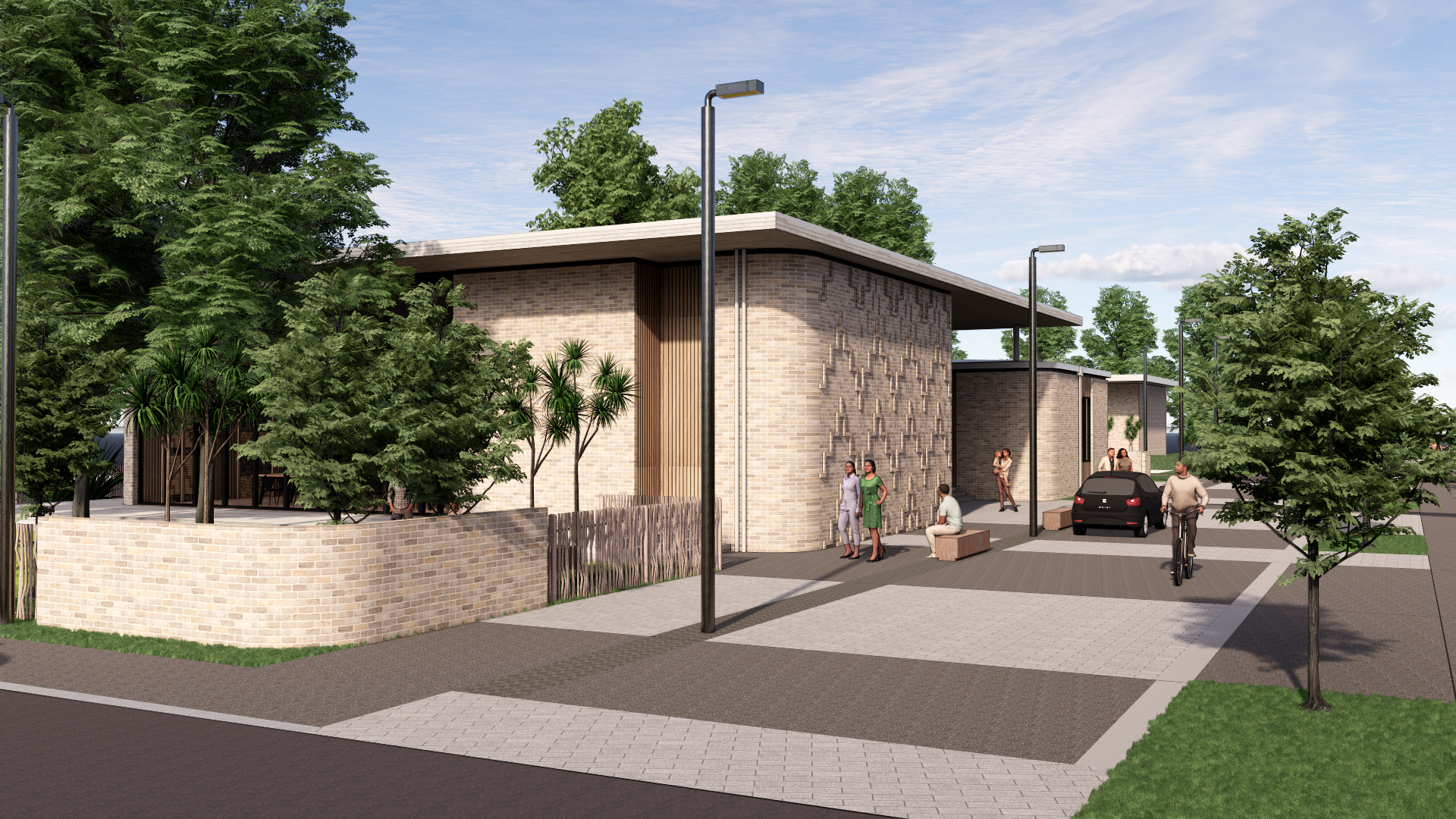 7 / 7
Location:

Corner Collins Road and Ohaupo Road (SH3), Melville

Type:

Homes

Total new homes:

47

Rooms:

9 one-bedroom, 32 two-bedroom and 6 four-bedroom homes and a community hub

Status:

In development
Overview and community engagement
"Amohia ake te oranga o te iwi, kia puta ki te wheiao"
The wellbeing of the people is paramount
To help meet the high demand for housing in Hamilton, 47 modern, high-quality and healthy homes and a community hub are proposed to be built on the corner of Ōhaupō Road (SH3) and Collins Road in Hamilton.
The homes are being developed in a unique partnership which reflects the vision of Te Kiingi Tuheitia Pootatau Te Wherowhero VII, alongside Waikato-Tainui, Kāinga Ora – Homes and Communities and Ara Poutama Aotearoa – Department of Corrections.
The name Te Mauri Paihere ki Mangakootukutuku can be translated as – 'weaving life principles', and has been gifted by Kiingi Tuheitia. It reflects the safe and caring kaupapa Maaori-led support and environment that will be provided for all living in the village-like community.
Next steps
Thanks to everyone who came along to our community drop-in session on 15 April 2021 at Melville High School. We appreciate the effort made to come along, ask questions and give us feedback on the proposed development.
From this and our wider engagement, overall we received support for the proposed development, with people welcoming the building of more housing for people in need, alongside the development's vision and Maaori-led kaupapa. Following consideration of the largely supportive feedback, resource consent for the proposed plans was lodged in late May with Hamilton City Council. Subject to receiving resource consent, work could start on site by the end of 2021, with completion in 2023.
If you have any questions, want to provide feedback or sign up to our database to be kept up to date with this development, please contact:
Brian Gilbert, Stakeholder Relationship Manager, 0800 801 601 (please ask to be transferred) or 021 684 229 or email waikato.region@kaingaora.govt.nz
The land has been generously provided by Kiingi Tuheitia to provide accommodation for and support the holistic wellbeing of people who have a need. The King's vision for the development is based on four kaupapa:
Providing accommodation for whaanau who have an accommodation need
Providing transitional accommodation and reintegration support for waahine who have recently left a corrections facility, and their whaanau
Establishing a community centre that will enhance the lives of residents and the wider community
Ecological restoration of the whenua and awa.
Te Mauri Paihere ki Mangakootukutuku will reaffirm the importance of maatauranga Maaori as a taonga to support whaanau wellbeing. It will strengthen the paihere, or connections, that will support whaanau and the wider community to flourish, by linking residents with services that will operate out of the community hub. Kiingitanga values will be evident throughout the development.
The providing of transitional accommodation and reintegration support for waahine who will have recently left a corrections facility was inspired by a visit Kiingi Tuheitia made to Auckland Region Women's Corrections Facility. The visit inspired his vision for Ngaa Tapuwae Atawhai, which refers to the King's compassionate journey.
We are looking at building:
47 new one and two-storey state homes on the 2.6 hectare site:

9 one-bedroom homes
32 two-bedroom homes
6 four-bedroom homes

Three of these would be accessible homes for kaumaatua
A community hub for use by residents and the wider community
Homes which are low maintenance, insulated, and double glazed, with carpets and curtains
The people who would live in the homes:
Small and larger whaanau, couples, and people on their own in need of a place to call home
31 of the homes would be matched to individuals and families on the Housing Register, with most expected to have iwi or whaanau ties to the region
Sixteen homes would house waahine who will have recently left a corrections facility, and their whaanau. These waahine will receive access to navigational services and reintegration support to transition back into the community.
Kaumaatua
The development would have:
Large areas of open green space
Shared maara kai (food gardens), orchards, paa harakeke and other native plantings, stream care
Natural play elements such as stepping and balancing logs using native timber from the site, developed as a huupara or traditional Maaori playground
On site rubbish and recycling collection points, ie not from the street
53 onsite carparks – one carpark for each of the 41 one and two-bedroom homes and two carparks for each of the 6 four-bedroom homes
Access via Collins Road only
An area set aside for a future kohanga reo
Support services:
Tenancy management by Kāinga Ora, including careful placement of people to ensure the right fit in creating a supportive and connected community
Settling people into their new home and community
Regular visits from tenancy managers
Kaumaatua living on site will provide cultural and social support
A service provider will provide onsite navigational support services for the waahine who will have recently left a correctional facility to:

connect them with agencies and services like Work and Income, Whānau Ora, Oranga Tamariki and GPs
access employment and training opportunities
develop life skills, such as budgeting and parenting skills or getting a driver licence
7-8 April 2021
Visiting neighbours, delivering of factsheet, feedback opens
15 April
Community drop-in session (4-7pm, Melville High School)
13 April
20 April
27 April
4 May
Kāinga Ora staff at Glenview Community House, 12-2pm
5 May
Four-week feedback period closes
Mid-2021
Resource consent lodged with Hamilton City Council
Late 2021
Work to start on site (subject to consents)
2023
Completion of homes and community centre
How much of a need is there for homes in Hamilton?
The housing market in high-growth Hamilton has been under pressure for some time. Kāinga Ora has around 3,230 homes in the city for people needing public housing, with around 350 extra homes delivered since the end of 2017. There is still a need for more homes with 1,385 households on the Ministry of Social Development's Housing Register at the end of December 2020.
What design and quality standards would the development and homes meet?
Our aim is to create a community which is inclusive, thriving and connected, with homes which have been built with environmental sustainability outcomes, and which exceed NZ building standard requirements. The development has been designed with input from all four partners as well as specialist architecture, urban design, landscape, and development and construction experts. We have received positive feedback about the proposed development from Hamilton City Council's independent Urban Design Panel.
How is the vision for the development reflected in the design of the buildings?
The principles of the Kiingitanga have driven and enveloped the design of the site. The predominantly two storey-development represents an efficient use of the whenua, while preserving other parts of the site for shared green spaces and landscape regeneration. The materials used for the buildings are based on colours familiar to Kirikiriroa. This includes the sandy earth tones of the kirikiri (gravel) once seen on the banks of the Waikato River. The kokowai (red ochre) derived from Papatuuanuku and found on the area of Ruakura has been used to colour the entryways of the homes, and is intrinsic to Maaori identity and artistic expression.
How will the wider community be able to use the community hub, gardens and other shared spaces?
Inclusiveness is at the heart of the proposed development, and so the shared spaces are for all to use. While the community hub will provide support services for all whaanau in Te Mauri Paihere ki Mangakootukutuku, it will also provide services to the wider community. We understand there are a range of groups who have contributed to the whenua and Mangakootukutuku Stream, and we aim to enable this to continue.
Who will maintain the homes and how does this work?
As with any rental property, the tenants have responsibility for maintaining certain aspects of their home. In terms of significant maintenance work or repairs, that is managed by Kāinga Ora who has a maintenance team which co-ordinates and manages that work. The tenants would be managed by a Hamilton-based tenancy manager who, as with any rental property, they contact when any maintenance or repairs are needed.
Who would build the homes?
It's too early to say right now, but to support regional economic development we would look to contract local build partners.
How does Kāinga Ora work with and support their tenants?
We always help our new tenants settle into their new home and community. A key focus of ours is to ensure tenants understand their responsibilities, and that includes being a good neighbour and connecting with their community. If we are made aware of any concerns from neighbours, our Hamilton-based tenancy manager works quickly with our tenants to address these. The tenancy manager will have a regular presence onsite.
About the waahine who will have recently left a corrections facility
Why are you providing whare for waahine who will have recently left a corrections facility?
Reintegrating into the community after serving a sentence in a corrections facility is one of the hardest challenges that people managed by Ara Poutama Aotearoa face. By providing quality homes in a supportive community, access to services and reintegration support, this will help these waahine transition into a crime-free life, which will build stronger whaanau and create safer communities. The waahine will have an accommodation need and many would otherwise be returning to the community without this level of reintegration support.
Where will these waahine come from?
They will have recently completed a sentence in any corrections facility in New Zealand and will be looking to reintegrate into the Waikato region. Many waahine will have iwi connections to Waikato-Tainui, or other long-standing connections to the region.
What support will the waahine who have recently left a corrections facility receive?
They will receive dedicated onsite navigational services from a service provider, who will work with the waahine and their whaanau to connect them with agencies and services like Work and Income, Whānau Ora, Oranga Tamariki and GPs. The service provider will support the waahine into employment and training opportunities and to develop life skills, such as budgeting and parenting skills or getting a drivers licence.
Also, each waahine will have a dedicated probation officer who will support them to meet the conditions and orders of their sentences.
They will be able to access the same services at community hub as all of the other residents and the wider community. Kaumaatua will live at Te Mauri Paihere ki Mangakootukutuku and will provide cultural and social support.
What will the eligibility criteria be for the waahine who will have recently left a corrections facility?
The waahine will have to be assessed as having a genuine accommodation need and likely to benefit from the reintegration support that Te Mauri Paihere ki Mangakootukutuku will offer them. Waahine with high and complex needs will not be eligible to apply. This includes waahine who:
Present as being at high risk of harm to others
Have a high risk of serious reoffending, such as highly violent or sexual offending
Have serious addiction or substance abuse issues
Have acute mental illness
Have cognitive impairments.
How long will the waahine live at the whare?
These will be transitional whare, but we want to make sure that the whānau who will live here are not rushed into finding alternative long-term accommodation before they are ready.
Please note these artist impressions and concept design plans are subject to change.
Page updated: 24 August 2021