Hawke's Bay region
Kāinga Ora is making more efficient use of land by replacing many of our older state houses with more, warm and dry homes in areas of high demand.
What we're building
Under construction
Hastings
View more
View less
Completed homes
Hastings
Napier
View more
View less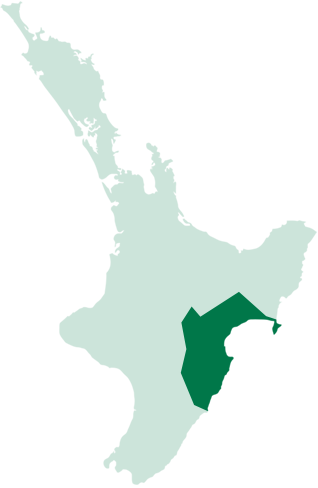 Housing opportunities
Overview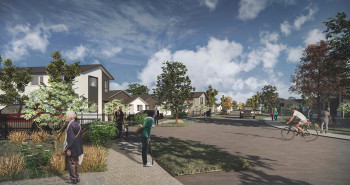 To meet the growing demand for warm, dry homes in Napier, Kāinga Ora plans to build or facilitate over 200 new houses in Maraenui.
Our vision is to increase the supply and choice of housing available so that Maraenui can continue to thrive.
building state homes for people who need housing assistance
new homes for sale
Many of the new homes will be built on vacant land.
These modern high-quality houses will be a mix of state housing and privately owned market housing.
Background
Maraenui, along with Marewa, and Onekawa, have the highest concentrations of state housing in Napier. Kāinga Ora own 34% of Maraenui's housing stock. Most are three-bedroom homes that are more than 50 years old. There is strong demand for housing in Maraenui, especially for smaller homes, and limited supply.
Between 2011 and 2015 approximately 96 state houses in Maraenui were removed because they were considered earthquake prone. Our plans centre on rebuilding on this vacant land as well as renewing other state housing in the area.
In 2018 the Napier City Council launched the 'Activate Maraenui' Programme to investigate potential upgrades to infrastructure, shopping centre, community/green space, and provision of new housing.
What is planned
Over 200 state, market and affordable homes will be built across seven sites in Maraenui.
Bledisloe Road
New state homes will be built in Bledisloe Street on vacant land around the Maraenui shops. Architects and designers are working on these developments now.
Site 2: Approx. 9 homes in Bledisloe Road
Site 3: Approx. 19 Homes in Bledisloe Road
Indicative timeline:
Consultation - 2022
Construction starts - from late 2022
Completed - from mid 2024
Lister Place, Lister Crescent and Geddis Avenue
State, market and affordable housing
Site 5: Approx. 54 homes in Lister Place, Lister Cres and Geddis Ave
Site 6: Approx. 37 homes in Lister Crescent
Indicative timeline:
Construction starts - 2023
Completed - 2025
Bestall Street, Percy Spiller, Fitzgerald and Masefield Avenue
State, market and affordable housing. Initial investigation of Kāinga Ora land indicates:
Site 7: 74 homes could be built on this site in stages
Indicative timeline:
Construction starts - 2024
Completed - 2025-2026
State housing - housing provided to people eligible for the income-related rent subsidy (IRRS)
Affordable homes - modest homes that are more affordable through modest design and efficient land and infrastructure use.
Market homes - new homes built by Kāinga Ora's build partners and sold on the open housing market to help achieve a balanced mix of housing options.
Resources
Frequently asked questions
Here is some of our frequently asked questions [PDF, 502 KB] that will be updated regularly.
Contact us
East North Island Community Engagement Team
Ph: 0800 801 601 (please ask to be transferred)
Email: ENIengagement@kaingaora.govt.nz
Community engagement and resources
September 2022
February 2021
June 2020
April 2020
Page updated: 21 November 2022