East Cape region
To deliver more warm and dry homes in areas of high demand, Kāinga Ora is replacing older state houses with a greater number of new and modern homes, and partnering with developers and others to build on new land.
What we're building
Under construction
Gisborne
Completed homes
Gisborne
View more
View less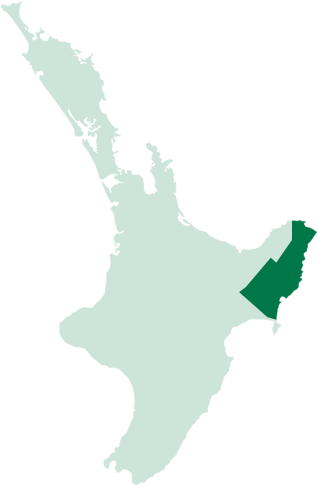 Planned developments
Kāinga Ora – Homes and Communities is partnering with developers who are building new, modern homes in Tamarau. These developments will help meet the urgent need for public housing in Tairāwhiti.
The new homes will get more whānau out of unsuitable accommodation and into a healthy place to call home. We are looking at the following sites:
Worsley Street - 31 homes, 4 one-bedroom, 17 two-bedroom and 10 three-bedroom
Coldstream Road and Newton Street - 2 three-bedroom homes with 6 more being considered
Steele Road - 4 duplex homes with 14 more being considered
Resources
To help meet the urgent need for more housing in Te Hapara, Kāinga Ora is looking at how we could redevelop our sites.
We are interested in feedback on early plans to build at the following addresses:
38-40 Mill Road - 8 homes
5 De Costa Avenue - 3 homes
9 De Costa Avenue - 3 homes
The following properties will have single homes moved onsite:
667 Gladstone Road - 1 home
669 Gladstone Road - 1 home
31 Grafton Road - 1 home
Resources
For more information
Contact our Senior Stakeholder Relationship Manager, Theo Akroyd by email or freephone 0800 801 601 and ask to be transferred.
Page updated: 14 April 2023