East Cape region
Kāinga Ora is making more efficient use of land by replacing many of our older state houses with more, warm and dry homes in areas of high demand.
What we're building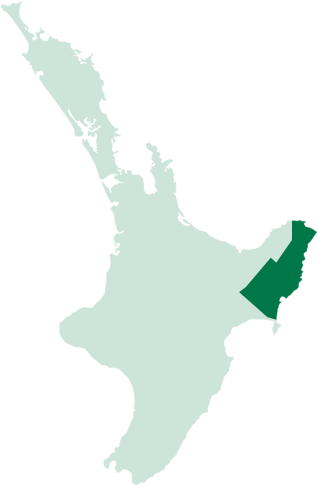 Community engagement
March 2021
To help meet the high demand for housing in Gisborne, Kāinga Ora – Homes and Communities is looking at building 22 new homes on the vacant Crown-owned land in Gladstone Road.
Following our ten-week engagement period, we have reviewed the feedback and updated the proposed plans for the development that will be submitted to Gisborne District Council for resource consent.
Subject to plans being approved, we're aiming for work to start on the new homes around mid-2021. We're committed to keeping you updated with progress, and we encourage you to sign up for updates by emailing Dale.Grant@kaingaora.govt.nz
For more information please see the fact sheet and engagement summary:
February 2021
January 2021
December 2020
We're looking at building new, modern homes on Gladstone Road and Mill Road and better use our land. We are proposing the construction of 22 new homes and we want to know what you think.
To give us your feedback, go to www.surveymonkey.com/r/gladstonedev(external link) or you can find us at the following locations to find out more and have your say:
Library Pop-Up - Thursday 10 December, 9.30am-11am
Library Pop-Up - Friday 11 December, 3pm-4.30pm
Kelvin Park Pop-Up – Saturday 12 December 9.30am -11.30am
November 2020
October 2020
Page updated: 30 November 2021