Bay of Plenty region
Kāinga Ora is making more efficient use of land by replacing many of our older state houses with more, warm and dry homes in areas of high demand.
What we're building
Under construction
Rotorua
View more
View less
Completed homes
Rotorua
Fordlands
Hillcrest
Rimu Street
1 two-bedroom and 1 three-bedroom
December 2020
View more
View less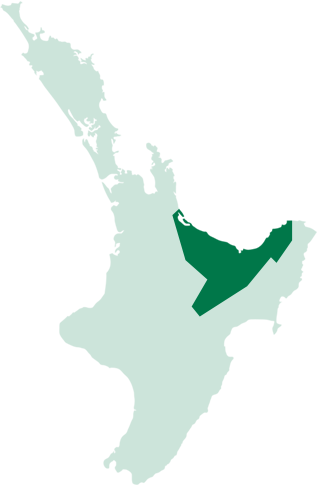 Planned developments
To help meet the high demand for housing in Rotorua, around 60 new homes are proposed for a 4.6 hectare subdivision at 85 Collie Drive, Pukehangi.
We are also redeveloping three existing Kāinga Ora sites on the corner of Quartz Avenue and Homedale Street, with five new homes planned for this whenua.
These modern, warm and dry houses will help provide Rotorua whānau in need of housing with a place to call home.
What's planned
Around 60 homes for the build ready subdivision, to be delivered in two stages
Stage 1:

37 single storey, mixed two, three and four bedroom homes
14 of these meet universal design standards
All homes would be fully insulated, with double glazing, carpets and curtains and be built to 6 Homestar and Healthy Homes standards
Each home would have a deck and an easy to maintain and fenced private section with garden area
To speed up the delivery of these homes, they will be manufactured off site
Shared green space and landscaping
Internal loop road and allocated off-street parking for each home

An area of the land near the subdivision entrance is stormwater reserve, and will remain as an open and maintained grass area.
We are exploring options for the approx. 25 homes for the second stage of the development.
Next steps
Thanks to everyone who came along to our drop-in session on 2 December at Aorangi School Hall, shared their views, asked questions and met the team. Feedback from this session and received directly will be considered ahead of applying to Rotorua Lakes Council for resource consent in early December.
Subject to consents, work is expected to start on site in mid-2022, with completion of the first 37 homes by the end of 2022.
Resources
Housing Opportunities being reviewed
To help meet the urgent need for more warm, dry and modern homes for whānau and tamariki, Kāinga Ora – Homes and Communities is investigating housing development options for current and new sites to help meet the growing demand for housing in the Bay of Plenty.
We are in the very early stages of exploring how these sites could best be developed and it's important to note there are no confirmed plans or designs.
9a, 9b, 11, 14, 15, 18, 19, 20 and 22 Redmond Street, Judea,
92 Ohauiti Road, Harini,
11, 22-34, 29-31, 37, 54-58 and 60 Haukore Street, Harini
355 - 359 Waihi Road, Judea
1170 - 1176 and 1219 - 1221 Cameron Road, Gate Pa
1 Grosmont Terrace, Brookfield
29 Manson Street, Gate Pa
49 Pyes Pa Road, Pyes Pa
Resources
Proposed housing letter - Grosmont Terrace [PDF, 695 KB] - June 2022
Proposed housing letter - Manson Street [PDF, 698 KB] - June 2022
Proposed housing letter - Pyes Pa Road [PDF, 700 KB] - June 2022
Proposed housing letter - Redmond Street [PDF, 626 KB] - March 2022
Proposed housing letter - Ohauiti Road [PDF, 623 KB] - March 2022
Proposed housing letter - Haukore Street [PDF, 448 KB] - March 2022
Proposed housing letter - Waihi Road [PDF, 441 KB] - March 2022
Proposed housing letter - Cameron Road [PDF, 449 KB] - February 2022
Page updated: 4 April 2022