Back
1 / 4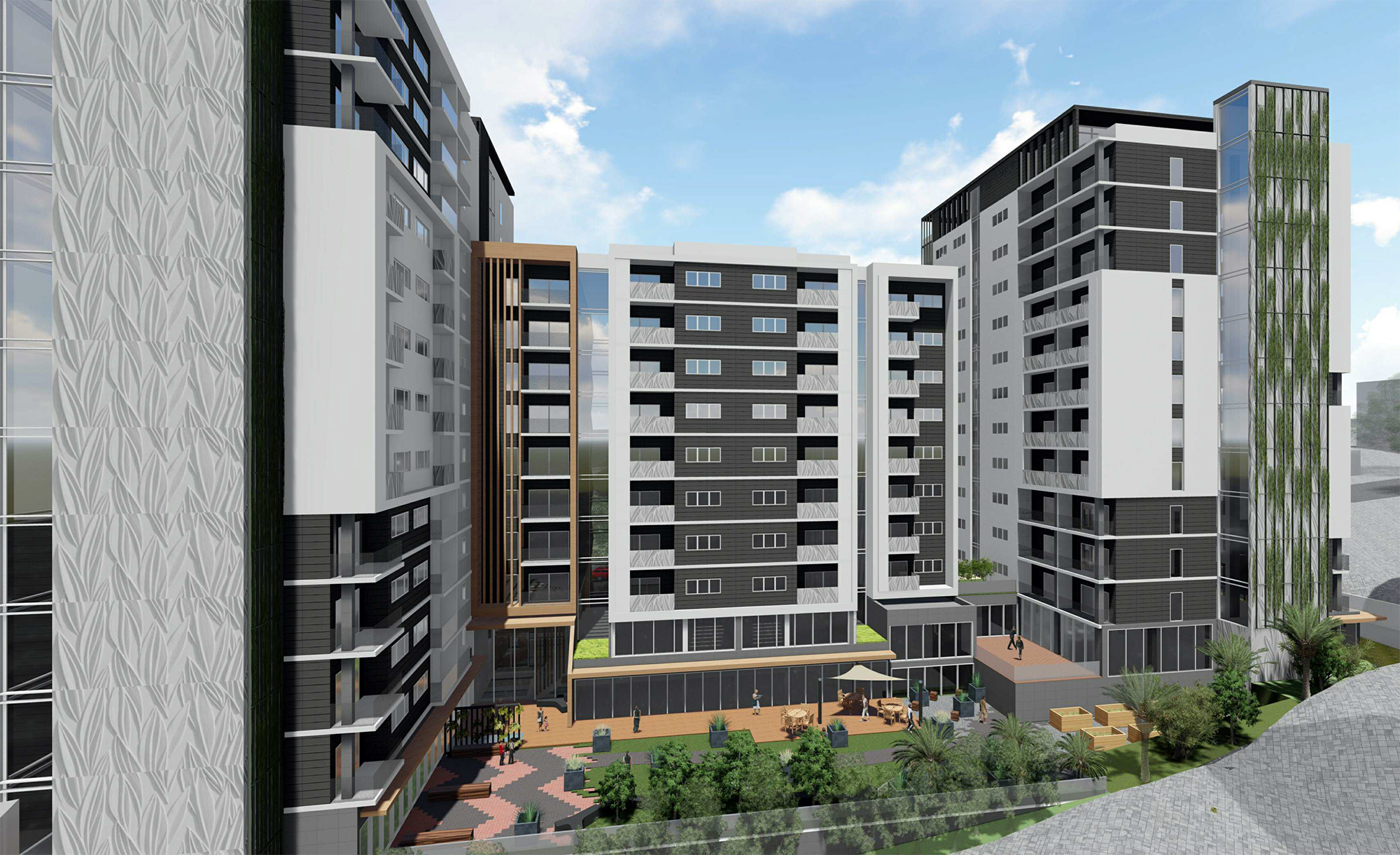 2 / 4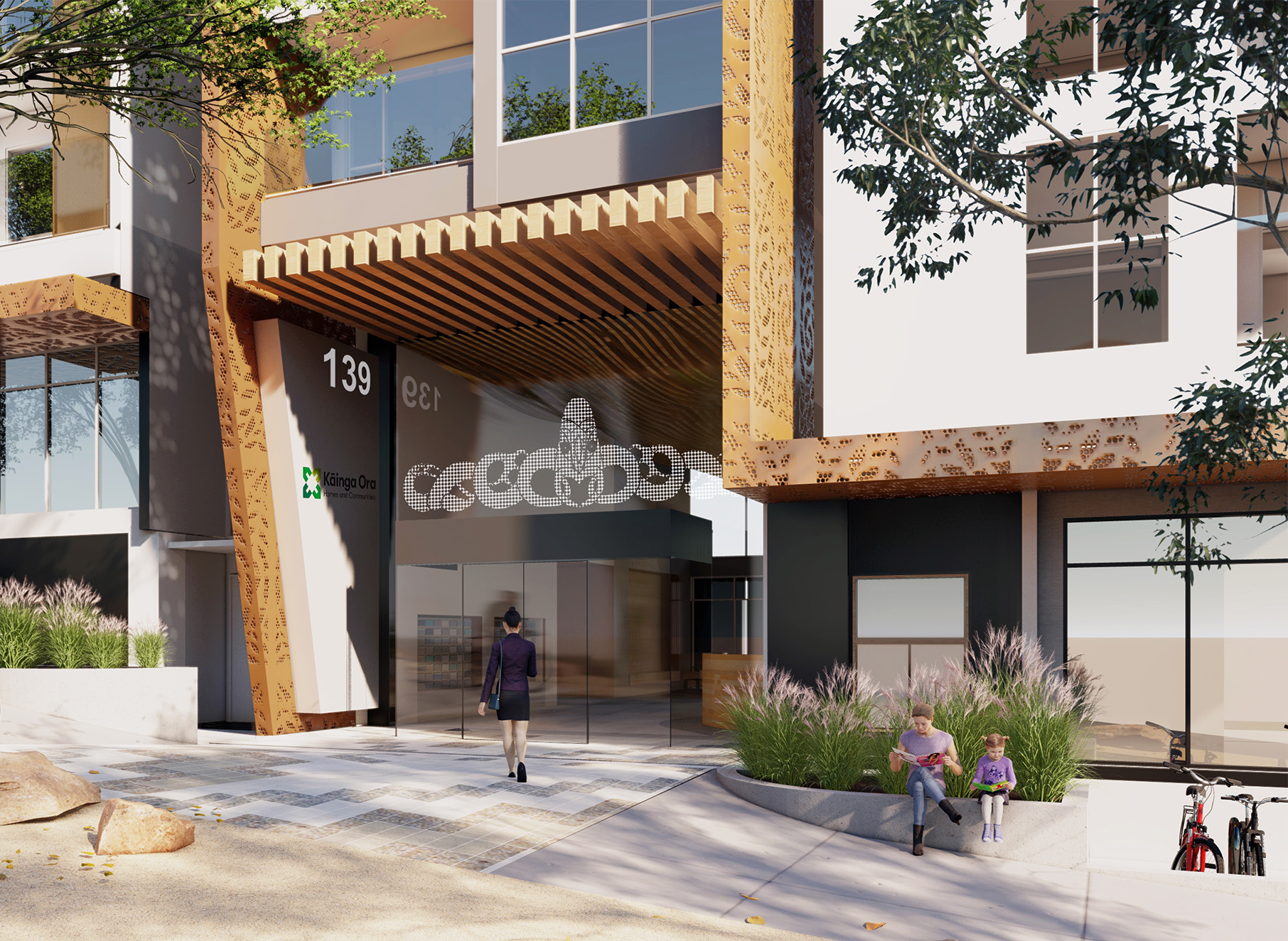 3 / 4
4 / 4
Location:

Greys Avenue, Central Auckland, Auckland, Auckland

Land area:

3,918 sqm

Type:

Apartments

Total new homes:

276

Rooms:

A mix of studio, one- and two-bedrooms

Status:

Estimate build completion second quarter of 2023
Community engagement and resources
Kāinga Ora is redeveloping our well-known site at 139 Greys Ave in central Auckland. We will be housing more people in a supportive housing environment which will help our tenants live more stable and productive lives.
Future state
We have been working closely with key government agencies including health and social development, non-for-profit and international experts in supportive, inner-city housing. We have also been listening to the experiences of our customers and neighbours.
Past state
The building was at the end of its life, no longer fit for purpose, and it didn't meet the needs of our customers. The 3,918 sqm, 87 unit site is ideally located for its connection to support services in Auckland's city centre. Our customers have a mix of needs and requirements and these could be better supported on-site.
Demolition has now been completed and construction is expected to be completed mid 2023.
We will be creating a welcoming, supportive and connected community within an environment that promotes greater health and wellbeing. There will be a community hub on the ground level along with a 24/7 concierge service. The building will be a safe place to live, work and visit.
There is over 2,000 sqm of indoor communal space for community making and engagement. It will feature a shared kitchen, dining hall, recreation space and medical facilities. We have designed informal gathering spaces on each floor to help create a sense of home and community.
There will be an increase in scale and social diversity by creating 276 apartments. Customers will be supported by on-site support services such as healthcare, counselling and skill development.
The ground floor will have a Kāinga Ora office and there will be around 1,000 sqm of lettable commercial space.
Building A, will see:
22 studio units
33 one-bedroom units
21 two-bedroom units
Building B will see:
32 studio units
16 one-bedroom units
32 two-bedroom units
Building C will see:
36 studio units
84 one-bedroom units
Timeline
November 2018
Resource consent lodged
July 2018 – February 2019
Tenant relocation
From April 2019
Demolition process starts

Set-up on site
Asbestos removal
Soft strip out
Demolition of building

Early 2020
Estimated civil works start
Mid 2023
Estimated building completion and tenants move in
Supportive housing combines public housing with services that help people live more stable, productive lives. It is developed by packaging housing together with flexible supportive services that are designed to meet each person's individual needs.
The majority of today's customers housed off the housing register in the city centre are single with a complex range of housing and social support needs. Developing 139 Greys Ave will enable us to build a purpose built building designed to best help the needs of our tenants and community. It's important that we provide our customers with the necessary housing stability which is a fundamental requirement in targeting the barriers that hinder their personal wellbeing.
Within a safe and secure environment we will help our customers build social support networks and access services including healthcare, counselling, budgeting, skills development, and employment assistance that will empower them and enable them to live stable lives with dignity.
Design – the design has been developed for great outcomes. This includes creating welcoming environments that include community spaces (inside and out). Good urban design that promotes circulation space, ventilation and natural light all contributes to positive wellbeing outcomes.
Customer mix – there will be a diverse mixture of tenants of varying needs, some may have lived experienced homelessness. We want to deliver the best possible service to our tenants so they can live successfully and sustain their tenancy. We are also creating a large number of accessible homes to enable tenants who require additional accessibility are able to live within the CBD.
Safety and creating a welcoming space – a concierge service will be provided 24 hours a day, 7 days a week, to greet everyone as they enter the building creating welcoming and friendly access for all who enter the building . Well designed entrance, lobbies, front desk and security cameras will operate throughout the building.
Support services – on-site support services offer a holistic, inter-agency service delivery model that will support our customers and the thriving community.
Community inclusion – education programmes, activities, shared communal kitchen, community rooms and outreach programmes. All aspects of supportive housing which aims to create empowerment and independence for individuals as well as a thriving community we can all be proud of.
We are committed to keeping everyone informed as our plans progress. We will host neighbourhood drop-in sessions at each milestone, collaborate with our customers and send regular communications directly to the community.
We will provide updates on our key milestones below to keep the public informed.
2022
2021
2020
Construction has commenced at the site - December 2020
Kāinga Ora has released a "social procurement" document outlining the wider social, cultural and economic benefits of this project - October 2020
Download the document

[PDF, 479 KB]

Kāinga Ora announced Icon as its build partner for the innovative 276-apartment complex at 139 Greys Avenue in Central Auckland. Construction will start in December and is expected to take just over two years. Media release - Icon to deliver groundbreaking Kāinga Ora complex in central Auckland - August 2020
The London Plane trees are being trimmed outside 139 Greys Ave by an approved Auckland Council arborist
Piling begins on-site. Media release - Goodbye old, Hello new - June 2020
Auckland Council have issued the early work consent for civil works to start and Earthco have begun the enabling works on-site - May 2020
Solid hoardings have been installed along 139 Greys Ave to ensure the safety for the community - May 2020
As part of Kāinga Ora's response to the Government's announcement of a national lockdown due to COVID-19, construction of new state houses in your community have been suspended from midnight Wednesday 25 March for a period of four weeks. - March 2020
Civil works start in March 2020
Demolition of 139 Greys Ave is now complete - January 2020
2019
Demolition of 139 Greys Ave is about to move into the next phase, hard demolition. This is where the building structure will start being removed and early next year, the site will be at ground level - October 2019
Resourse consent to build 276 apartments at 139 Greys Ave was approved by Auckland Council in August 2019
Demolition of 139 Greys Ave, central Auckland will soon start. The first step in the process will see the asbestos safely removed from the building. Hard demolition will start later this year - April 2019
2018
Videos
The demolition of 139 Greys Ave and a 3D flyover of what the future buildings will look like.
Page updated: 27 August 2019