Our approach to working with the community
We understand that development works can be disruptive for people living nearby so we recognise it's important to keep in touch.
We inform neighbours and stakeholders about what's happening at each stage of a new development and answer any queries that people may have.
Our team of staff includes development managers who can answer questions relating to any technical aspect of a project while our stakeholder relationship managers ensure the lines of communication are kept open at all times on a range of other issues.
We communicate with neighbours in many ways, including in person and by mail. Our stakeholder team will write to neighbours and inform them about the various stages of a development. This communication includes:
Sharing draft plans
Sharing completed site plans
Letting residents know when a resource consent has been granted
Confirming when demolition works will start
Engaging with the wider community may include hosting meetings and community information sessions. These sessions can involve local schools, early childhood centres, local businesses, local churches and faith-based organisations, residents associations, MPs, and local government, community groups, iwi/mana whenua representatives, and any other organisation or individual who wants to be informed or involved.
Our Community Development team will often organise open home and "meet your neighbour" events before families move into new state homes and will assist tenants to settle into their homes.
You can contact us if you have any questions, feedback or concerns about a new development.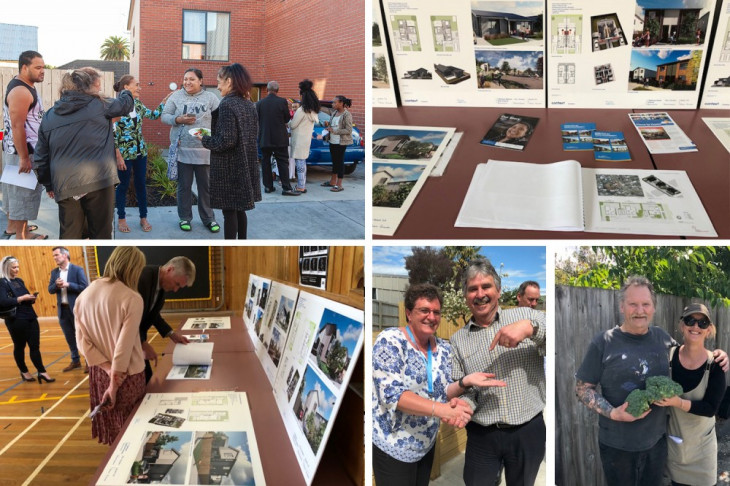 Page updated: 24 October 2019